Welcome to Club Pages Central for Pacific Swimming
2012-2013 Season
You do the swimming - we do the record keeping! Swim Connection collects results from Pacific Swimming swim meets and organizes them club by club, swimmer by swimmer. If you haven't already done so, sign up as a member to get the most out of Swim Connection. Click "Login" and then click on the "sign up" button.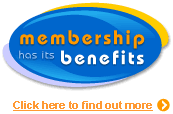 Why should you join? Although non-member users of Club Pages Central can use the top navigation bar to access the current season's swim data without any cost, a collection of premium services is available only to our members. Coaches get access to our powerful list generating tools.
Swimmers: your competition has already joined. Why are you waiting? Need to know how close you are to that next time standard? Want to know how the competition is doing? Want to know where you stand on your team or in in the LSC? Then sign up now! We are offering a free 30-day trial period to anyone interested in membership, and there is no obligation to join at the end of the free trial. However, membership is a mere $14.95 per season. Click here or on the graphic above to learn more.
Swim Connection is a proud member of Pacific Swimming.
Clicking on the "Pacific Swimming" picture on the top right corner of each page will take you to the Pacific Swimming official website.